NATIONAL POSITIONS BLOG
The industry's top wizards, doctors, and other experts offer their best advice, research, how-tos, and insights — all in the name of helping you level-up your SEO and online marketing skills.
How to Survive the Voice Search Revolution
Voice search has exploded. We're moving beyond the keyboard and the touchscreen. More and more people are asking their digital assistants – whether that be Apple's Siri, Microsoft's Cortana, Google Home, or Amazon's Echo – what the weather is like in Boise or where you can find three-piece suits at a discount. Already, more than 40 percent of adults and 50 percent of teens use voice search on a daily basis, according to a study commissioned by Google and conducted by
7 Best Viral Campaigns of 2017
Viral. What's the first thing that comes to mind when you think of that word? It doesn't paint a pretty picture in your head, does it? But when it comes digital marketing campaigns, "viral" actually means something incredible. It means you did it. You won the Internet. So what does it really take to make a digital marketing campaign go viral? To create a campaign that everyone's heard of – that everyone's talking about? It demands a seamless strategy, impeccable
Want to bring your digital marketing
strategies to the next level in 2018?
Get the National Positions 2018
Digital Marketing Trends eBook Today!
DOWNLOAD NOW!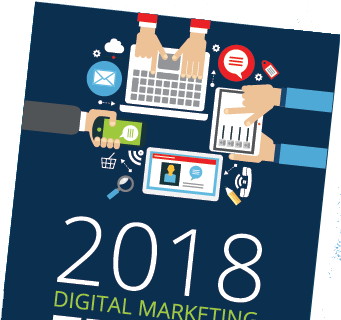 National Positions' Top 10 of 2017!
With all that has happened in the world of digital marketing over the past year, knowing how to approach 2018 can be a strategy in and of itself! Every year, we work to bring new and dynamic content straight to your door - to help pull back the curtain and show you what's happening, changing, or approaching the world of digital marketing. After all - the more you know, the more you can adapt. But before we dive headfirst into
7 Keys to Digital Marketing in 2018
The New Year is coming up fast, and that means everyone's favorite… New Year's resolutions! What are your digital marketing and SEO resolutions? Do you know that 2018 is going to bring radical changes in the way Google ranks searches? The strategies that once catapulted your websites to ranking success may not work as well next year; they may even become totally obsolete! If you aren't sure about 2018 Internet Marketing trends, don't worry, we've got you covered. By the
5 Ways to Show Customer Appreciation
Thoughtful "thank you" gifts are an effective tool to express your gratitude for your customers' loyalty. Just remember, recognition is the main goal. Make sure your attempts to express customer appreciation don't come across as self-serving—a means to boost business. Instead, make it all about them! Be Authentic. Giving for the mere purpose of getting can be as obvious as an overdone sales pitch. And it can actually harm your business. Your genuine expression of gratitude should excite your customer
12 PPC Marketing Hacks for Better ROI
You set up a Google AdWords account. You create mind-blowing copy. You roll out your campaign and wait for the sales to roll in. And you wait. And you wait. And you wait. Did you just burn money? Are all PPC campaigns as unpredictable as video poker? We need to drive leads, and we need to close sales. More often than not Google AdWords is the first place we turn to fill our pipeline. And for good reason. AdWords can