5 Ways to Use Social Media for Local Customer Acquisition
Wondering how you can engage local clients and turn prospects into acquisitions? We thought so—that's why we're offering these 5 ways to use social media for local customer acquisition. At the top of your "must-do" list should be mainstream social media campaigns, no matter what your target audience or industry. A record-breaking number of users are swarming Facebook these days, and not just once or twice a day. The social media trendsetter announced in 2016 that they had 1.15 billion users around the world logging onto the site daily with at least two different devices.
You can easily spend time and money on customer acquisition strategies without reaching your ideal demographic, but social media will do much of the heavy lifting for you without the excessive costs. In combination with other promotional assets, social networking can launch your acquisition results into hyperdrive. Take a look at these 5 ways you can use social media channels to build a bigger and stronger customer base.
Use Social Media as a Local Search Disruptor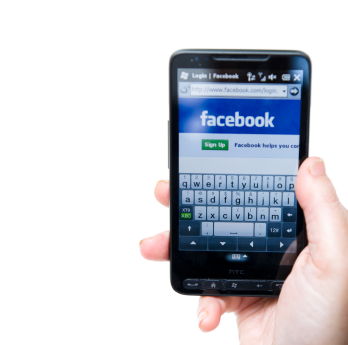 Social media is all about communication—and it just so happens that communication is at the heart of customer acquisition. People tend to base their purchases on how they feel a company has treated them, so you can't create a positive experience without some social interaction. Your goal is to grab their attention and begin the kind of networking that reels them in and keeps them interested. Here are five tips to get you started.
1. Post Content Worth Sharing
Just being active on social media isn't enough to bolster your local search engine rankings. Google has altered its algorithm to factor out social presence, because up to 11.2 percent of accounts on Facebook are fake. Still, social media does have a direct impact on organic searches. The engines look for influencers in various verticals for better ranking signals, which means that getting "liked" and shared is what bubbles you up to the top.
If you want to attract locals and disrupt those searches, then post content about your region that matters to your target customers. A few contagious posts will get you noticed by locals, their families and friends all in one swoop. Focus on informational topics that they'll want to share with others.
2. Do Something Monumental
Think Ice Bucket Challenge status when you define the term monumental. That campaign brought in more than 5.7 million dollars and was responsible for well over 300,000 individual posts. Can you imagine having that kind of social impact on the world?  You'll make your hometown proud and increase your customer acquisitions as a result. Even if you don't quite save the world, you can enjoy some degree of that success with more narrowly targeted ideas.
3. Listen Closely
Social media chatter is a powerful resource if you know how to listen. If you are not already making use of software that monitors social media conversations for keywords like your brand or product, there is no time like the present. Monitor social media chatter for industry terms, your city name, your company, or specific products for a proactive way to get leads before they even resort to a local search.
4. Feature the Locals
If you really want to make your local mark, then let some of the residents speak for you. Take your marketing on the road and find out more about your fair city and what its peopel are up to. Maybe try the newly recast Vine Camera or do a live feed at a local event. How about setting up a podcast in your store and just talking to your customers? Visit sites, camera in hand, that appeal to your target audience, such as parks for moms.
Whatever approach you take, be polite, ask permission and then let the locals do the work for you. Make sure to get their social media information, too, so you can post on their page and get even more attention. It's a personal touch that promises to enhance lead generation.
5. Get Promoted
Paid ads are worth the money on most top social media sites, but especially on Facebook. Using promoted posts allows you to engage with potential customers that you don't even know exist. Ads allow you to target audiences by demographics and interests. You are opening up a line of communication that will increase website traffic and move you up on local searches. Make sure to monitor the performance of your paid ads, even testing alternate versions, to see what generates results.
How Facebook is Serving Up Location Data for You
Location marketing may be the difference between a winning year and another struggle to reach the right people, especially given reports that mobile devices are currently responsible for over 50 percent of all usage. A recent study found that, on average, surveyed businesses spend about $1,500 per year on just this one social media channel.
A report from Borrell Associates also states that 80 percent of local businesses maintain a Facebook page and 62 percent buy ads as one of their key marketing strategies. They show a breakdown across platforms, looking at the 85% of surveyed businesses that now have a social presence.
Why spend so much time and money on just one social media network? Facebook is an influencer when it comes to location marketing, in part because it opens the door to proximity-based strategies. In other words, finding the right person in the right place at just the right time – all it takes is a little location targeting.
Location targeting means Facebook allows businesses to find the relationship between people and place, so you reach customers that are nearby and interested in your service or product. The opportunities with Facebook go beyond just helping to pinpoint a local search. Facebook listens to what their users say and tracks what they look for via remarketing, which lets you engage potential leads through an ad based on what you already know they need.
Looking Beyond Facebook
New social media platforms are popping up all the time, but which ones offer the best lead generation opportunities for those who want to look beyond Facebook? Snap, formally called SnapChat, is among the top few in the list of emerging networks right now. This may be the platform to watch this coming year because it is so mobile-centric. One of the most interesting features on Snap is the story option. Businesses can use the special story icon to reach out to local customers. The demographic still skews quite young, but keep in mind that these are individuals who will grow up to work in an evolving digital world, sooner than you think.
As an active marketer or business owner today, you already understand the importance of social media. Now, take it a step further and focus this year on leveraging social for better customer acquisition. We understand the challenges of turning on a dime to capture the next hot social media trend–and capture more customers along with it. Call or email us for help in targeting your best customer acquisition strategies.