Holidays offer businesses a whole host of opportunities to attract leads, encourage customer engagement, and market their brands in new and different ways. Halloween is a time full of tricks and treats..and not just for the kids. We've got some tricks up our sleeves too, which is why we're here to share some of our favorite tricks and tips to help you boost business this Halloween season.
Try a Themed Contest
Getting your past and potential customers engaged is one of the best ways to grow your brand and boost sales, and contests offer the perfect platform.
If you need contest ideas, try going straight to the top Halloween traditions. Think:
-Halloween Costume Contest
-Pumpkin Carving Contest
-Decorating Contest
-Spookiest homemade ad, story, video, audio, or image submission
Having people get involved is a great way to keep your brand top-of-mind, get people involved in your business and excited about and invested in their relationship with you. Even better, contests where you offer prizes for the scariest story about a product or the best customer-made Halloween-themed video or ad could give your business fun, viral content to share too.
By keeping the contests centered around your brand, your business, your logo or your products and services, you'll be able to promote your brand while hopefully even generating some fun new promotional materials in the process. And don't forget to keep it social. Having your winners be decided by your Facebook fans, for example, is a great way to get even more people involved.

Offer Eerily Good Deals
People love a good discount. Promotional deals are powerful motivators–for new sales, for new Facebook fans, new Twitter followers, and more. Holidays like Halloween can be leveraged to add a sense of urgency to an otherwise ordinary deal. Give loyal fans a treat by rewarding them with a special seasonal deal. Try a "One-Day Only Halloween Sale" or "Redeemable only until midnight on Halloween night discount" to spur sales.

Give Away Some Treats
In the spirit of Halloween, give your customers something sweet to look forward to like a holiday-themed gift with a particular purchase. Everyone loves a little extra, and moves like this can make loyal customers out of first-time buyers and make current customers feel a little more loved.
Create Well-Timed Viral Content
Holidays like halloween give business a great excuse to let a little loose and add a whole host of topics, ideas, and themes to the mix when it comes to content writing, image sharing, social media engagement, infographics, and more. Embrace the weird, the funny, the exciting in your work. Play with the idea of parody. Try marketing your products with a sense of humor. And most importantly, use this as an opportunity to get creative.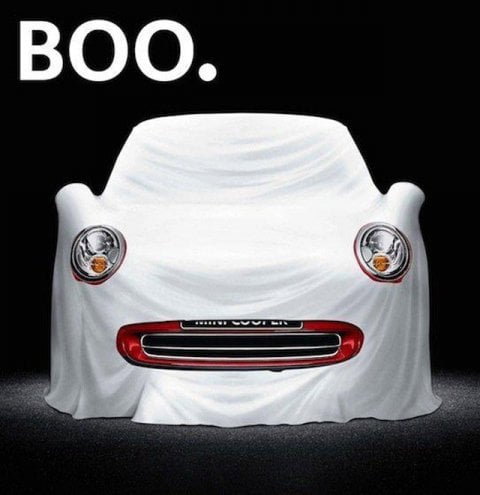 Host a Halloween Party
Whether you're socializing with your current clients, drawing in potential customers, or even just having a holiday bash with your own employees–don't forget to make Halloween a party.
Host a company-wide costume contest or throw a spooky-themed bash and share photographs on your site or in your blog. People love a brand that they can relate to, and showing that your business is made up of real people (and real people who like to have fun) is a great way to personalize your business and humanize your brand.