You've probably heard some of the buzz about Influencer Marketing, and how it is redefining the way businesses reach their customers.  In a world where social media is key and content is king, Influencer Marketing lets you combine the best of both worlds, with the added power of word-of-mouth advertising. Influencer Marketing is taking the digital advertising industry by storm, so whether you're a small business looking for new local customers or a global enterprise that wants to reach your audience in new and more effective ways, you'll need to understand how it works, how to put it use, and how to get the most out of every campaign.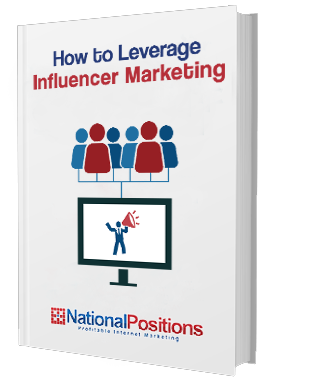 Whether you're new to Influencer Marketing or have already launched campaigns in the past, our new ebook is a must read.  We'll discuss:
How to create and scale a successful Influencer marketing campaign
Why Influencer marketing is the most powerful way to build your brand online
How word-of-mouth marketing impacts your customers
How to find and partner with the right Influencers for your brand
Which content types and channels have the most impact on your target audience
How to get your sponsored content found, liked and shared around the web
Which metrics to track to truly understand the success of your online presence
Check it out here on our resources page.  It's free, and it's full of valuable information that will help you understand and harness the power of Influencer  Marketing.