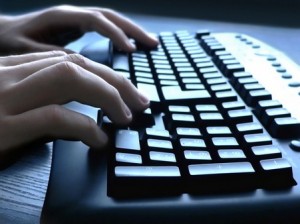 It's great to engage with your customers online. There will be time when they will leave a positive message about your company and there will also be those times when a customer won't be as pleased as other times, vocalizing their thoughts to you on social media or blogs. What do you do when you have either type of customer interaction? Here are some simple tips to make sure that you do the best you can with your responses without sounding generic or insincere.
Respond Promptly
Whenever a customer leaves a comment on Facebook, Twitter, Google+ or any other social media site you are on, you should be aware of it so that you are able to reply in a timely manner. You don't want to forget about replying, because it will show other customers or potential customers that you don't value what they have to say. You don't have to respond to every post, but you should make it your mission to respond to the good and the bad in a helpful and rational way. This will show others that you are genuine and appreciate both good and bad comments to improve your business.
Auto-Responses
If all of your responses sound the same or a little too manufactured, people will catch onto this. You're better off not replying if this is what you do, because it seems disingenuous.
Leave it to Those Who Know Best
If you don't have a social media team, let the employees who deal with your customers the most handle the replies. They're the ones who know them best, after all. Part of your social media strategy should be to make sure that those employees interacting with your customers handle these replies since they know your customers the best.
Keep it Professional
Just because your employees know your customers doesn't mean they should get too personal on social media, blogs, comments, etc. The tone of your replies should be professional to show your business in the same light.
Keep Responses Short
Social media responses should be short and to the point. Users want to quickly browse responses, not get stuck reading long ones. If it's an issue that needs to be addressed with a longer response, email the customer or offer to give them a call.
Thank Customers
Every time a customer gives you a compliment about your services or products, you should thank them so they know you appreciate what they have to say.