Is your content feeling a little tired and repetitive? It could be that you need an ideation refresh. In other words, you need a better process for generating fresh, new, appealing ideas—the kind that will help you write stronger content, targeted to your audience and practically guaranteed to convert. Here's an idea—see how to use ideation tools to make it happen in Growth Tactic #81, Generate Great Content Forever, your latest from the 100-Day Digital Growth Plan.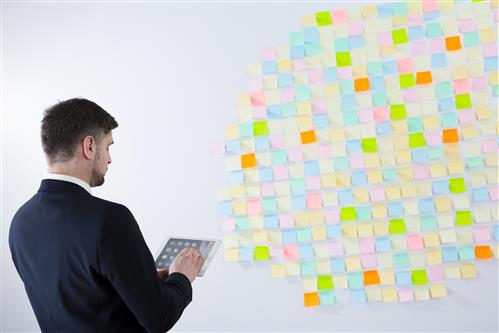 OVERVIEW–Generate Great Content Forever
Content marketing is a key part of building a strong online presence for your business, but don't overlook quality in favor of quantity. If you want visitors to stop and read, explore your website further, and most importantly, take an action—the longed-for conversion—you need to be able to generate great content forever. You may have noticed, we believe in content, and we want to share as many ideas for–well, for generating ideas–as we can. Check out our earlier Growth Tactic #37 if you want more insights on the benefits of using targeted blog content to reach certain niche groups. Whether you take the role of idea generator or rely on an in-house creative, you can use these amazing tips to keep the new ideas coming.
HOW-TO
STEP ONE: No need to wear a path in the carpet, pacing back and forth, or stare at the clouds for ideas. This is digital marketing, so of course there are great ideation tools available. Evaluate the ones we've highlighted in the Resources and Tools section and make a selection.
STEP TWO: Take some time to practice using your new tool. One or more of them may seem challenging at first, but like most good ideas, this one will pay off for you over time, and with practice, you will soon be an expert.
STEP THREE: Evaluate your existing content to see what has worked well in the past. Think about your target audience and the different niches within it. Then, using your chosen platform, craft a list of topics and buzz words and get busy writing.
RESOURCES AND TOOLS
We're committed to providing a deep source of information and education for our community. Find more resources in our Learn page and visit us here again for the next 100-Day Digital Growth Plan Tactic! Then, contact us for more ideas on digital growth and your website.