Sharing your phone number loud and proud on your website is so 2007…or is it? If your digits are no longer readily available on your website, you might be (unknowingly) sabotaging leads when you could be producing increased conversions. Oh, wait. Hang on a second– do you hear that? That's the sound of your 100-Day Digital Growth Plan calling with Growth Tactic #78 The Lines Are Open! Give Them Your Number – well, it's a good thing we had your number, now isn't it?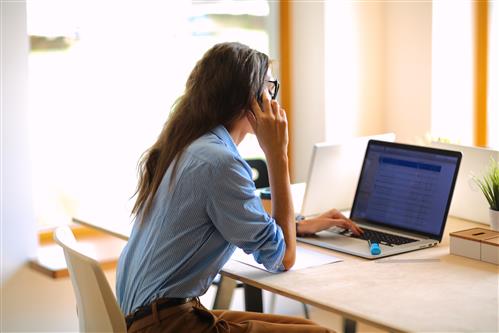 OVERVIEW–The Lines Are Open! Give Them Your Number  
Emails, opt-in forms, live chat–these are all important means of communication your customers and prospects can use to reach you. But don't you ever just get the urge to pick up the phone? Maybe you want a quick answer or you're craving the sound of a real, human voice. Maybe a deadline just can't wait for a 24-hour call back. So, how would YOU feel if that option wasn't available to you? Dial down the obstacles your prospects face when trying to connect…and dial up the level of customer service your business provides. After all, who cares how they get in touch – as long as they do? But, why do you need an entire growth tactic to remind you to reconnect the phone lines for increased conversions? You're about to find out…
HOW-TO
STEP ONE: WAIT! Take a look around you. Is your team big enough to handle the volume of calls that are about to flood in? If your current staff doesn't have the bandwidth, you may need to do some additional hiring or switch around some existing positions to accommodate your new (#throwback) marketing strategy.  (Yes, sometimes you have to spend a little to make a lot. But as a savvy business person, you already know this. Smarty-pants.) Either way, you'll need to offer some customer service training if it's been a while since your team talked business.
STEP TWO:  When you're ready to open the lines once again, put your phone number back where it belongs – on your homepage, contact page, footer or header, your Facebook contact info, email signature, your listings on Google, Yelp, etc., and local business listings. (We shared a great list of the top 20 places your business should be listed in the Resources and Tools section of Growth Tactic #73).
STEP THREE: Update new customers and remind loyal ones that you're ready to take their calls. How? Send out a short, friendly newsletter and create some inviting social posts. (Ex: The lines are open! You can now reach us via phone, Monday-Friday 8am PST to 5pm PST at XXX-XXX-XXXX. Go ahead, give us a ring with questions, comments, concerns, feedback – anything at all. We're here to help!)
RESOURCES AND TOOLS
We're committed to providing a deep source of information and education for our community. Find more resources in our Learn page and visit us here again for the next 100-Day Digital Growth Plan Tactic! Then, contact us for more ideas on digital growth and your website.