Big data is such a hot term—you know it's important, but you may not have any idea how you can use it. Perhaps, like a lot of marketers, you're afraid you'll chase after it and end up feeling like the dog that caught the car. We have a few great tips that will help you avoid that "now-what-do-I-do" feeling, in today's Growth Tactic #67 from your 100-Day Digital Growth Plan. Check it out and learn how to Gather Big Data on Site Visitors, along with all the ways it can help you grow conversions.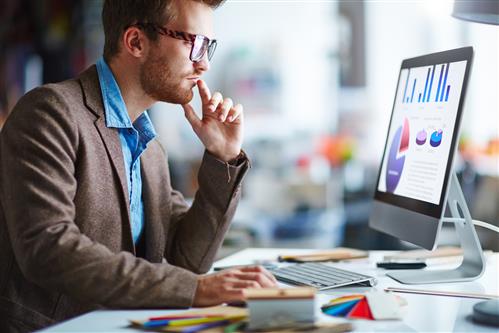 OVERVIEW– Gather Big Data on Site Visitors
It's just not enough to know there are people visiting your website. You need to know a little more about them. If you were sitting face-to-face, you could ask what they like, what they don't, and how they feel about your site and services. Now, the right tools let you see where visitors travel within your site, how long they linger and what actions they take. You can collect data like crazy, and put it to use, making improvements in your site, in user experience and in those results you chase with canine zeal.
HOW-TO
STEP ONE: Check out the platforms suggested in our Resources & Tools section below, and look for a free trial option to get comfortable with the platform. Then, make your choice and take it for a ride. Explore functions like the Visitor Recording option, part of the Conversion Growth Pack below that lets you watch and record visitors' actions (not their identities), to see where they click, scroll, mouse over, etc.
STEP TWO: Collect the data provided over a set period of time and review it to see where your site may need improvement.
STEP THREE: Identify the changes you want to make and implement them on-site. Keep tracking to see if changes result in improved conversions. Start with your homepage and work your way through for an ultra-powerful, high-converting website.
RESOURCES & TOOLS
We're committed to providing a deep source of information and education for our community. Find more resources in our Learn page and visit us here again for the next 100-Day Digital Growth Plan Tactic! Then, contact us for more ideas on digital growth and your website.