FOUNDATION

At National Positions, we understand the importance of giving back to the community.
The National Positions Foundation follows a single, simple philosophy: We all have a responsibility to play our part in making the world a better place.
Our Foundation's work involves three essential elements:
Offering financial support to non-profits and charitable organizations
Giving our digital marketing services and sharing our expertise in order to help non-profits get the exposure they need online
Enabling and Encouraging employees to volunteer their individual time and effort to aid those in need within our community
National Positions is proud to donate a portion of each sale made to a number of non-profit organizations and charities that work to help those affected by poverty and illness. Everyone deserves the chance for a healthy and happy life. That's why we are dedicated to doing whatever we can in order to ensure we're doing our part to help, here and around the world.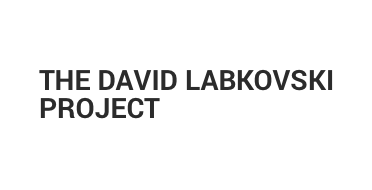 The David Labkovski Project
The David Labkovski Project's mission is to educate a broad audience through the artist's work. His art bears witness to the Holocaust as it illustrates lessons of survival, acceptance, and tolerance. The museum exhibits and education programs are helping a new generation understand the lessons of humanity's darkest hour and the value of art in their own lives.
The Michael J. Fox Foundation
The Michael J. Fox Foundation is dedicated to discovering a cure for Parkinson's disease. Their aggressively funded and unwaveringly determined approach to Parkinson's research works to ensure the development of enhanced therapies for patients living with Parkinson's.
Champion Fund
Champion Fund helps the most vulnerable youth achieve stability in their physical and mental health by supporting the innovative programs and services of the Division of Adolescent Medicine, Children's Hospital Los Angeles.
John Tracy Foundation
The John Tracy Clinic (JTC) works to provide worldwide, parent-centered programs and services to young children living with hearing loss. As the leading diagnostic and education center for these young children, JTC offers more than 25,000 families support, education and audiology services each year.
Join Us!
Our work at the National Positions Foundation is never done. Founded in 2004 by Bernard May and Gary Puterman, the co-founders behind National Positions, our Foundation ensures that philanthropy and the act of giving back to our community continues to be incorporated into the core values of our company. Our mission is to ensure we do our part to give back to worthy causes, at home and around the world. If you are interested in contributing to the Foundation and it's partners, please contact us. You can email us at foundation@nationalpositions.com or Call us at 877.866.6699.