The Top Local SEO Strategies in 2016
How to Dominate the Local Search Results Post-Pigeon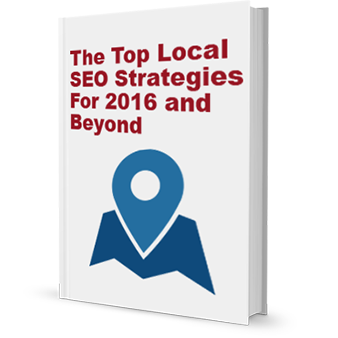 In July 2014, Google released a new search algorithm specifically targeted at the local results.  This local algorithm update, dubbed 'Pigeon' by industry experts,  has dramatically impacted Google's local search results and changed the way businesses must optimize their sites and their overall organic presences to get exposure at the top of the search results. Since then, Google has continued to change their algorithm to make their search results better, meaning that lots of companies need help keeping up.
This ebook examines the impact that Pigeon has had on the local search results, what local ranking factors now matter most to Google's algorithm, and discusses the top 10 strategies you can use to ensure your site is optimized to rank today.
In this free 30-page eBook, you'll learn:
Why digital marketing is critical to local businesses.
What the local landscape looks like in 2016 and how Google's Pigeon Algorithm has impacted local search.
Which local rankings factors now matter most to Google–—and where you should be focusing your attention post-Pigeon.
A step-by-step look at the top 10 strategies of a successful local marketing campaign.
Which metrics are most important to track to truly understand your online ROI.
…and much more. Download your free copy and learn what you need to know to harness Google's new algorithm to improve your rankings and maximize your exposure online!