The Beginner's Guide to Local Internet Marketing
A Step-by-Step Guide to Online Marketing for Local Businesses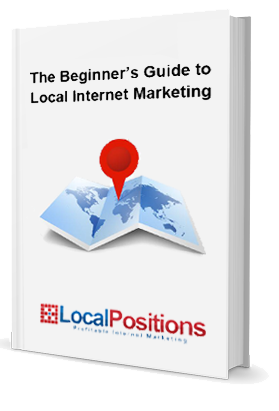 Today, getting found online is crucial for brick and mortar businesses. But how do you create an online marketing campaign that's capable of driving real ROI for your business?
In this eBook, we discuss what local marketing looks like today and share a step-by-step look at the top Internet marketing trends, tips and strategies for local businesses looking to generate more exposure–and more business–online.
In this free eBook, you'll learn:
What the local search market looks like today
How to understand your Local Maps and Local Search rankings
How to make your website more effective
How to leverage Local Directories, Social Media, and Paid Search to expand your reach
How to collect and share more online reviews from happy customers
The top Local SEO best practices
How to convert more of your web traffic into sales
and more!