Advanced PPC Strategies for Ecommerce Sites
How to Create and Manage a Profitable E-commerce PPC Campaign
Investing in PPC advertising is crucial if you're trying to get the most out of your ecommerce website and generate profitable new leads online. So many ecommerce merchants, however, see their business struggle because their PPC campaigns are ineffective, unproductive and poorly managed. That's why we've created this ebook to show e-tailers how to design, implement and optimize a profitable ecomerce PPC campaign.
In this in-depth eBook, National Positions and Hubspot have joined together to share insider today's top ecommerce marketing strategies with online merchants. In this 30-page guide, National Positions PPC experts will teach you how to: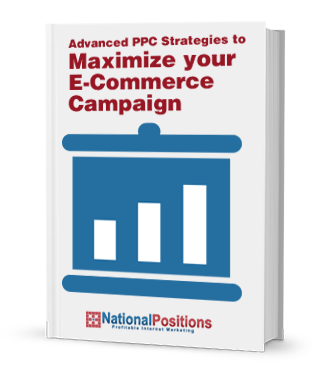 Establish the right business metrics for your campaign
Write compelling ad copy
Create targeted PPC ads that drive qualified, cost-effective clicks that convert
Optimize your current Paid Search campaigns to drive more ROI
Leverage Google's Product Listing Ads to promote your products
…and much more. Fill out the form to download your free copy!