DENTAL DIGITAL MARKETING SERVICES

DENTAL DIGITAL MARKETING SERVICES
Digital marketing services for dentists who want to increase their number of patients.
Most dentists today are embracing digital marketing over traditional marketing to generate a new flow of patients to their practice. Despite the shift to digital marketing, many dental practices are struggling to understand the best tactics available to generate a return, especially in highly competitive markets.
Unlike traditional dental marketing—digital dental marketing, if done right, allows dentists to customize their message and reach patients when they most need the help.
The Dental Marketing Difference
Our digital marketing agency offers unique programs designed to provide everything a dentist might need to attract local patients from the internet. Our integrated services combine state-of-the-art technology platforms with a team-based service approach.
Although we have worked with hundreds of dental clients across North America, we never compete against our own clients and have a policy of never working with more than two dentists in any one geographic area.
Digital Growth Strategies for Dentists
We have a very pragmatic approach to our dental campaigns; each dollar needs to count in generating more patients. We begin by understanding your business goals, your competition, and the dental practice areas that you want to focus on.
DIGITAL MARKETING TACTICS FOR DENTISTS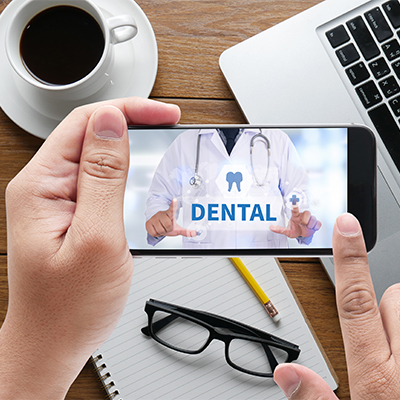 Choosing the right digital marketing tactics for your practice is key to your success. Although all programs begin with identifying the best message and market segment to target, the use of your budget can vary depending on the level of competition and geographic location.
At National Positions, our team has helped literally hundreds of dentists generate a good volume of new patients for a variety of services.
In this article, we discuss the following tactics in detail:
Pay-per-click advertising
Display advertising
Paid social media
Business directories, listings, and maps
Local SEO
Organic social media
Email marketing and marketing automation
HOW TO CHOOSE A DIGITAL DENTAL MARKETING COMPANY
Only one thing matters when choosing a digital marketing agency—and that is results.
Leading metrics to consider:
Number of new patients
Quality or lifetime value of each new patient
Cost per patient
Besides these obvious metrics, it is important to consider service, data, and technology.
Service
Choosing a dental marketing agency requires choosing a team that is intimately knowledgeable about the dental industry. They need to know the terminology, the best keywords, and the challenges faced by dentists in a very competitive industry.
It is also important to consider service-level agreements (SLAs). At National Positions, for instance, we will return a telephone call within 2 hours and an email within 4 hours. Understanding the minimal SLAs is essential.
Integrated Teams
It is also key to know whether you have a team working for you or just one person. Teams are preferable to individuals as internet marketing is multifaceted. You need a digital strategist, a technologist, a content strategist, and a paid search expert to truly be successful. Although this strategy sounds expensive, it need not be. With an integrated team, you get the know-how you need when you need it, to make you successful.
Data
You have probably heard of big data; this term is gaining popularity everywhere on the web. It helps teams to use data to make better decisions—i.e., where to spend your hard-earned dollars. Discover what works and what does not. Data also allows dental marketing agencies to put effort into elements of the campaign that provide the best return while limiting the spend in areas that are less profitable. The beauty of digital marketing is that it is very metrics based. Using dental analytics programs, we are able to identify areas where you can gain an edge over your competition.
Dental Marketing Services
Deciding where to place your budget is critical. Digital marketing for dentists falls into three main categories: paid search, organic search, and social media. Each strategy has its benefits and will be discussed in turn.
Technology
Dentist marketing is ever-evolving, and technology platforms are becoming more and more sophisticated. At National Positions, we use our own technology as well as the best third-party technology. Critical to any dental campaign is understanding the competition. With our technology, we begin all campaigns by reverse engineering your most successful competitors and then implementing winning strategies that give you the edge.
DENTAL PAID SEARCH CAMPAIGNS
Dental digital marketing paid search campaigns may be divided into 3 categories: paid search, local search ads, and paid social media campaigns. Each of these paid search tactics has its own benefits and applications depending on your unique requirements.
Why Dental Paid Search Campaigns?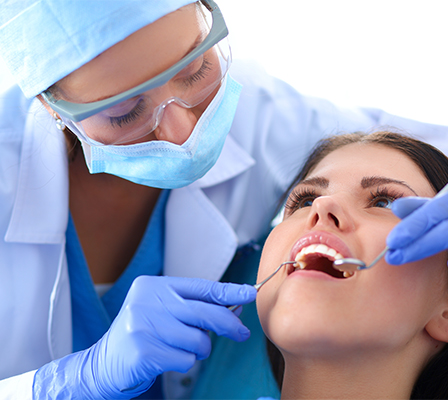 Paid search campaigns for dentists are the single quickest way to generate new patient inquiries.
Google Pay-Per-Click for Dentists
The trick to generating new patients quickly is Google Pay-Per-Click (PPC). When choosing a dental marketing agency, find someone that has a track record and the data to support running a campaign cheaply and effectively. One of the costliest mistakes that dentists make is choosing a poor PPC strategy. Not having a sound AdWords strategy can waste thousands of dollars and often leads to dentists abandoning online marketing altogether. Before you begin a dental PPC campaign, ask to see case studies and other success stories.
Local Maps / Local Search Advertising for Dental Practices
One of the quickest ways to get exposure on Google Maps and Google Listings is through local search ads. These ads are effective for searches such as "Dentist near me." These ads feature your business at the top of the local results, allowing users to click through to your website or simply to call you. You will get charged when users click on details regarding your business, when they ask for directions, for calls, and when they click through to your site.
Dentist Paid Facebook Advertising
Facebook paid advertising for dentists can be a fantastic way to target new patients. Facebook allows you to choose the right audience—e.g., families new to the area or people just like your current patient base. This can be helpful if you are looking for patients in a specific income bracket or people looking for certain types of dentistry such as cosmetic dentistry or Invisalign.
Facebook advertising delivers fresh content in the form of banners, posts, and videos.
Facebook Ads Are a Third of the Price of PPC Ads
Facebook paid ads are often a third of the price of Google paid search ads. This price differential alone makes paid Facebook advertising very attractive.
Understanding Your Facebook Audience
To be successful with Facebook ads you need to clearly understand your target audience.
Your Facebook ads need to focus on certain geographic locations, demographic targets (age, gender, education, marital status, interests), etc.
The best dental Facebook ad campaigns segment audiences into many different behavior- and demographic-based target audiences.
Facebook allows you to find local target audiences that express interest in subjects such as braces, cosmetic dentistry, dentures, etc. With Facebook ads, you just need to be very careful to exclude competing audiences and audiences that are already working with other dentists, or you can waste your budget unnecessarily.
Designing Compelling Content
Building out the appropriate content is a key aspect of your success. Video is shown to be the most engaging medium on Facebook. It is important to keep updating your content to stay relevant and of interest to your target audience.
Our Paid Search for Dentists Success Formula
Targeting Pinpointing which prospective patients to target
Creative and Engaging Content
Creating captivating videos, images or text to engage with your audience
Budget Management
Identifying the opportunities for greatest ROI
Cutting-Edge Technology
Adopting the latest technologies to give clients the edge
Advanced Methodology
Getting the right message to the right audience on the right devices—while driving performance
DENTAL ORGANIC CAMPAIGNS
Dental SEO and dental organic campaigns are becoming more popular as the cost of acquiring patients through paid search continues to skyrocket in price.
Dental Local SEO
Search engine optimization is a longer-term strategy that needs at least a 6-month investment before it provides a good return. It is the cornerstone tactic of any campaign and should be considered for all practices. You can think of SEO as buying a house vs. PPC which is more like renting a house. Both have their place, but the investment in your own property—in this case, your website—is critical to your long-term success.
Local SEO is a combination of "onsite" (i.e., fixing issues on your website) and "offsite" (elements such as Google My Business, reviews, and links that are situated around the web rather than on your website).
Technical SEO for Dentists
Technical SEO is one of the easiest ways to generate organic results. Technical SEO for dentists typically includes fixing your URL structure, writing title and meta tags, and making sure that any website errors are fixed.
Reviews Management
According to all recent digital marketing studies, the number and quality of your reviews have a big impact as to where you show up in the Google listings and Google Maps. Our technology platform allows dentists to ask for reviews via email, text, or even on an iPad in your practice. This all-encompassing dental practice reviews system is one of the most important programs we have to boost your exposure on all the major directories, but on Google in particular.
Social Media for Dentists
Social media is a very powerful strategy, allowing dentists to improve their relationship with their patients. 
The most effective social media strategy for dentists includes:
Google My Business
Facebook
Instagram
Some of the Benefits of Social Media for Dentists
New Patients
Social media is a great way to ask for referrals. Social media marketing is like online word-of-mouth marketing that increases awareness and helps to build positive relationships with existing patients who are more likely to suggest your practice to their friends.
Improved Patient Retention
Helpful communication with your clients can result in greater patient retention. It is always a lot cheaper to keep a patient than to add a new one.
More Business
Staying top of mind with your patients through helpful, educational materials means that they will likely visit you more often as well as consider your recommendations more seriously. 
Increased Practice Value
Having a powerful online presence with a strong following and positive sentiment can improve the overall value of your practice if you decide to sell it one day.
Organic Dentist Social Media
An organic social media campaign allows your practice to share great content, educate, show your passion, and connect with your patients. You can also use social media to provide special offers and ask for referrals.
To set up an organic program, you should begin by setting up your social media profiles on Facebook, Instagram, and Google My Business.
The best way to solicit patient interaction is to ask patients to follow and like your social media pages. Once patients like your page, you need to provide them with fantastic content that will keep them engaged.
Content should:
Educate patients
Provide fun information
Boost your culture
Highlight how you are helping your community
Run competitions to boost awareness and grow your follower base
Provide relevant news
Which Social Media Channel Is Best for Dentists?
It is important that once you choose a channel you maintain the posts. It is often better not to begin a social media campaign if you are not committed to following through.
Google My Business (GMB)
The main reason a dentist should have their own GMB account is to show up in Google Maps and listings. This alone is a huge incentive to have a Google My Business account.
To show up in the maps and listings, there are a few tricks:
Make sure that your profile is as complete as possible
Make sure that you have more quality positive reviews than your closest competitor
Respond to any negative reviews
Post any news, events, or coupons on GMB
Facebook
More than any other channel, Facebook is the largest and best channel to connect with your patients. With the average Facebook user having 150 to 200 followers, Facebook is the best way to generate referrals on social media.
The Facebook platform allows you to easily engage your patients in conversation. Facebook can build loyalty by providing helpful health-related posts and education. Facebook is also a great medium for keeping top of mind with your patients by providing fresh, engaging content.
Instagram
A business Instagram account allows you to connect with patients directly through the Instagram app. Instagram is a visual medium that requires you to post images a couple of times per day. There is often a tendency of dentists to highlight before and after photos, but too much of a good thing can get boring. So, to stay relevant with Instagram, you need to provide a variety of photos on a bunch of different topics.
With all dental social media, it is important to build local content. It is of little use to attract followers in New York when your practice is in Los Angeles. Local hashtags such as "#LosAngelesDentistry" will help to get the right people viewing your photos.
Building engagement, loyalty, and more likes and shares is the key to your success on Instagram. Try to understand which posts are generating the most engagement and capitalize on this information to make your Instagram campaign as relevant as possible.
MARKETING AUTOMATION FOR DENTISTS
Incorporating marketing automation can make a huge difference to your practice. Imagine introducing an integrated online marketing platform that can produce new patients. In fact,
marketing automation promises three things: more leads, more patients, and a better way to measure your marketing spend.
More Leads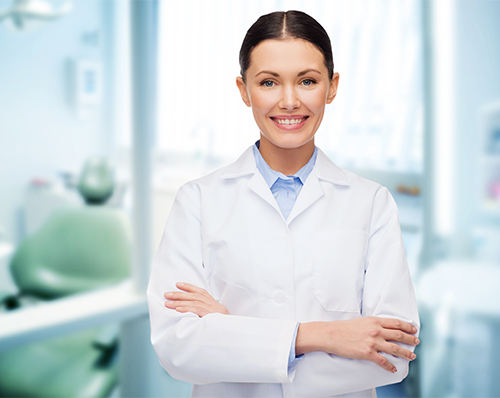 Marketing automation allows you to capture all your leads, whether these are from contact forms, online directories, or generated through offline campaigns such as through local magazine ads.
More Patients
The difference between an email marketing package such as MailChimp or Constant Contact is that the marketing automation system alerts you when existing patients return to your site. With this information, you can quickly build nurture email campaigns that address patients' needs. For instance, if a prospective patient indicates that they are interested in implants, you can send a series of informative materials to that patient related to implants. The same may be true for teeth whitening, cosmetic dentistry, etc. 
Unlike an email marketing package, marketing automation tracks the behavior of visitors to your site. Marketing automation systems use rules and triggers that automatically determine the content a visitor will receive. For instance, if a visitor views the teeth whitening page on your site, then the marketing automation system is smart enough to begin sending nurture emails to the web visitor about teeth whitening.
With marketing automation, you are able to send targeted information to each of your patients, allowing for a steady stream of one-to-one communications. Marketing automation also keeps track of appointments and automatically sends reminders.
Better Return on Investment
One of the challenges dentists face is how to best use their budget. With marketing automation, the system tracks all marketing activities, online and offline. The system is designed to identify marketing tactics that are performing well in addition to those that are under-performing. This allows you to identify areas where you can eliminate waste as well as those areas where you can increase your investment.
About National Positions Digital Dental Programs
For almost 14 years, National Positions has run hundreds of online dental marketing campaigns. Just our data and know-how alone give us the edge needed to effectively help our clients beat the competition. Our dental marketing programs are designed to increase practice revenue. Although most of our campaigns are around acquiring new patients, we are also well versed in nurturing existing patients as well as revenue generating and referral programs.
To find out more information contact us at 1-877-866-6699.