NATIONAL POSITIONS BLOG
The industry's top wizards, doctors, and other experts offer their best advice, research, how-tos, and insights — all in the name of helping you level-up your SEO and online marketing skills.
7 Surefire Ways to Use Video Marketing
The popularity of interactive and social content has paved the way for the booming success of video, especially in the marketing world. Video marketing has a way of captivating audiences both young and old. This trend has gained momentum around the globe and shows no signs of slowing down. In fact, by 2021, video traffic will account for 82% of all consumer traffic. Video content lets your brand connect with your clients in highly unique and emotional ways. Video is
Leverage the Power of Video with YouTube Director for Small Business
You want to expand your customer base. You know videos are the fastest growing ad format. You know they can help your small business reach a young and growing audience, but you don't have the budget. Or do you? If YouTube has anything to do with it, you won't need to spend a fortune (or an eternity) to leverage the power of video ads. That's because the tech giant recently unveiled a new suite of products called YouTube Director. The
Want to bring your digital marketing
strategies to the next level in 2018?
Get the National Positions 2018
Digital Marketing Trends eBook Today!
DOWNLOAD NOW!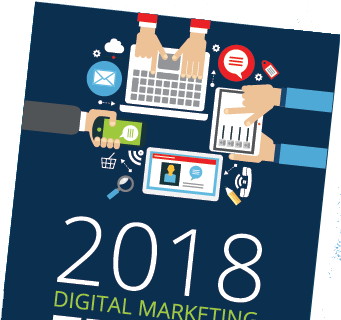 9 Quick Video Marketing Tips: Skyrocket Your Company's Conversions and Sales
Video marketing has finally transitioned from a "maybe" to a "must." With more than 1 billion people using YouTube – one-third of all Internet users –the importance of video marketing cannot be denied. If your business isn't in front of the camera...there's a good chance you're falling behind. It's easy to see why. In our fast-paced world, we have evolved to process images faster than text. So, when you combine written and visual content, there's a significant increase in understanding,
Your 100-Day Digital Growth Plan Complete!
What's the one thing every digital marketer knows? You're never done growing. There's always something new to learn…that is, if you want to stay ahead of the competition and elevate your business to new heights. Now that we've completed our 100-Day Plan, we're afraid you'll miss your daily dose of digital growth! That's why we're happy to present the first in our 5-eBook Series, collecting the 100-Day blogs into topic groupings. (Get your FREE download of the first one here.)
Growth Tactic #99 Stand Out in the Crowd to Get Your Business Seen
What's your marketing shtick? You've got killer content, an incredible product or service, a rock star team with unmatched customer service skills…what more could you need? What more do people want from your brand for crying out loud!? They want you to be different, but also relatable. So, your job is to dazzle them with a shareable, viral campaign they've never seen before – yet can instantly connect with. Find out how you can manage the impossible with Stand Out
Growth Tactic #77 Increase Brand Credibility by Sharing Your Secrets
When it comes to growing your business, it's important that your clients trust you and the work you do. So, what does this mean for business owners? It means that working to build brand credibility translates to success--but building credibility isn't a one-time thing. Luckily, there are numerous steps you can take to increase credibility over time. Even if you've already written blog posts, launched an email series, or gained positive media coverage for your brand, there is one step