NATIONAL POSITIONS BLOG
The industry's top wizards, doctors, and other experts offer their best advice, research, how-tos, and insights — all in the name of helping you level-up your SEO and online marketing skills.
7 Ways to Boost Your SEO Search Rankings in 2018
SEO never stops evolving. Algorithms change, technology advances, and old habits give way to new trends. Yet many of the basics remain as relevant today as they were five years ago. Want to succeed in 2018? You'll need to master traditional approaches while addressing emerging realities, from the rise of mobile to the arrival of voice search. With that in mind, here are some key tips for improving your Google rankings, based partially on the latest SEMrush SEO study, and
7 Holiday Marketing Ideas for a Prosperous 2017
'Tis the season for huge profits and high stress. As the fourth quarter of 2017 begins, businesses are rushing to put their holiday marketing campaigns into overdrive. The good news is that retailers should see solid gains in 2017, with analysts expecting holiday sales to rise between 3.8 and 4.5 percent over last year. The bad news is that competition has grown stiff. That puts tremendous pressure on executives and entrepreneurs to up their game. Want to make sure the
Want to bring your digital marketing
strategies to the next level in 2018?
Get the National Positions 2018
Digital Marketing Trends eBook Today!
DOWNLOAD NOW!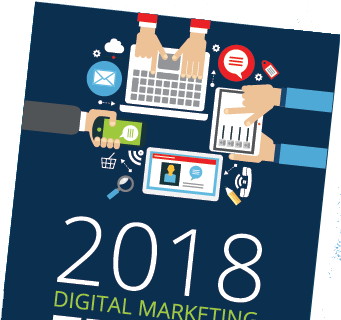 8 Reasons To Use Micro-Influencers In Marketing
If you dabble at all in the marketing sphere, there's a 99.9% chance you've heard the buzz word "influencer" by now. Maybe you've toyed with the idea of influencer marketing, maybe you're one of the 75% of marketers who currently utilize some form of influencer marketing in your strategy, or perhaps you're not yet convinced that influencer marketing is the right choice for your brand. Regardless of your current connection with this ever-expanding phenomenon – and your opinion of it
How to Be Mobile-Friendly for Online Success
Google is making mobile-friendliness a priority, so it has to be a priority for businesses seeking online success—but why? Put simply, very few people wait until they are in front of a desktop computer to do a search. Today, there's a mobile computer in almost every pocket, so why would they wait? They won't--they'll find the sites that are mobile-friendly. According to Google, users in 10 countries, including the U.S., do the bulk of their searches via mobile devices.  Companies
Can You Hear Me Now? How to Strategize for Voice Search SEO
Things are changing again in the digital world. What was once a text-only platform--namely, search—is now getting much more personal. Voice recognition is taking over not just mobile devices, but home devices as well, with personal assistants like Amazon's Echo or Apple's brand new HomePod. Google estimates that 20 percent of all searches conducted on mobile devices start with a voice request. Here's the question: how are you going to handle the voice search SEO challenge? Voice Search SEO is a Whole
Your 100-Day Digital Growth Plan Complete!
What's the one thing every digital marketer knows? You're never done growing. There's always something new to learn…that is, if you want to stay ahead of the competition and elevate your business to new heights. Now that we've completed our 100-Day Plan, we're afraid you'll miss your daily dose of digital growth! That's why we're happy to present the first in our 5-eBook Series, collecting the 100-Day blogs into topic groupings. (Get your FREE download of the first one here.)