NATIONAL POSITIONS BLOG
The industry's top wizards, doctors, and other experts offer their best advice, research, how-tos, and insights — all in the name of helping you level-up your SEO and online marketing skills.
7 Holiday Marketing Ideas for a Prosperous 2017
'Tis the season for huge profits and high stress. As the fourth quarter of 2017 begins, businesses are rushing to put their holiday marketing campaigns into overdrive. The good news is that retailers should see solid gains in 2017, with analysts expecting holiday sales to rise between 3.8 and 4.5 percent over last year. The bad news is that competition has grown stiff. That puts tremendous pressure on executives and entrepreneurs to up their game. Want to make sure the
7 Steps to Improving User Experience
As a generation well versed in technology, our expectations for website usability are constantly rising. This means that web developers have to keep up with their competitors, or better yet, stay ahead of them by using innovative methods to make the user experience more fluid. Though the task may seem initially daunting, it can be made easier by simply understanding what users get out of your website's interface. From there, the process of modifying your website to meet the needs
Want to bring your digital marketing
strategies to the next level in 2018?
Get the National Positions 2018
Digital Marketing Trends eBook Today!
DOWNLOAD NOW!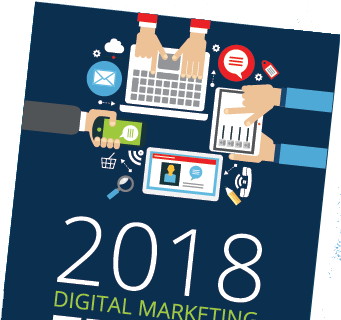 3 Reasons You Should Advertise on Facebook:
With several digital marketing channels available to businesses today, one channel in particular stands out from the rest: Facebook. With the vast data and information Facebook has about its users, Facebook advertising is allowing businesses to reach current and new customers easier than ever. If you're unsure if Facebook advertising is right for your business, read on to find out if it is the platform you can't afford to pass on. Facebook Has Billions of Users  There are currently two
Your 100-Day Digital Growth Plan Complete!
What's the one thing every digital marketer knows? You're never done growing. There's always something new to learn…that is, if you want to stay ahead of the competition and elevate your business to new heights. Now that we've completed our 100-Day Plan, we're afraid you'll miss your daily dose of digital growth! That's why we're happy to present the first in our 5-eBook Series, collecting the 100-Day blogs into topic groupings. (Get your FREE download of the first one here.)
Growth Tactic #100 Keep Sharing on Social for More Promotion
Your new blog post is the Hope Diamond of all blog posts. It glimmers and shines on your website. Don't keep it hidden in the dark – make it sparkle in front of an even bigger crowd. How? Promote, promote, promote! Learn how to Keep Sharing on Social for More Promotion (without annoying or boring your readers). Welcome to Growth Tactic #100, the final piece in your 100-Day Digital Growth Plan. Congratulations--you've graduated! OVERVIEW: Keep on Sharing on Social for
Growth Tactic #99 Stand Out in the Crowd to Get Your Business Seen
What's your marketing shtick? You've got killer content, an incredible product or service, a rock star team with unmatched customer service skills…what more could you need? What more do people want from your brand for crying out loud!? They want you to be different, but also relatable. So, your job is to dazzle them with a shareable, viral campaign they've never seen before – yet can instantly connect with. Find out how you can manage the impossible with Stand Out