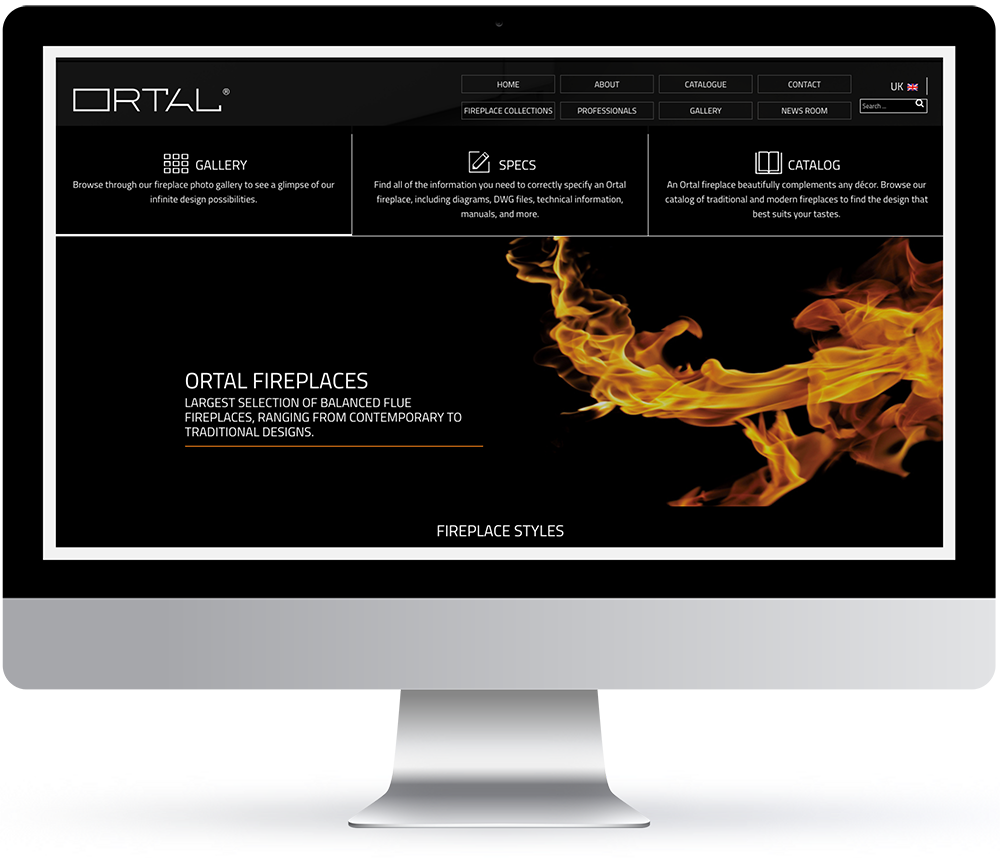 CLIENT PROFILE:
For more than 30 years, Ortal has been the world's premiere designer and builder of high-quality contemporary gas fireplaces. Ortal designs it's fireplaces to meet the most stringent requirements of architects, designers, builders, home and business owners.
Ortal was clear about what they wanted: an increase in brand presence, more sales and higher quality traffic. The client was struggling to break free from the competition due to relatively low online brand awareness among consumers.
---
CAMPAIGN GOALS:
Taking a highly successful company in a competitive, luxury-based manufacturing business required a long-term solution; from top-funnel marketing initiatives to bottom-funnel strategies. Ortal needed a big boost in online awareness, and, as with most clients, they wanted the most for their dollar – not only more B2B leads, but opportunities to market and sell to the end user.
OUR APPROACH:
We don't believe in a "one-size fits all" approach, so we developed a high-brand value, luxury market strategy. Our plan was based upon Ortal's short and long-term goals: improve brand awareness and lead generation, increase client engagement and conversions, and ultimately deliver high-quality sales.
We utilized industry specific marketing and sales funnel tactics; selections with metrics that we could track and test, including: organic SEO, media content and development, paid search advertising, social media and influencer campaigns. We focused on unique, professional audiences, in order to cultivate quality leads with larger budgets. This resulted in deeper engagement with existing B2B clients, and led to an increase in new (B2C) consumer clients. Did it work? The results (below) speak for themselves!
RESULTS:
+180%
Increase in Google Organic Impressions
+204%
Increase In Overall Traffic
+102%
Increase in (CTR) Click-Through Rate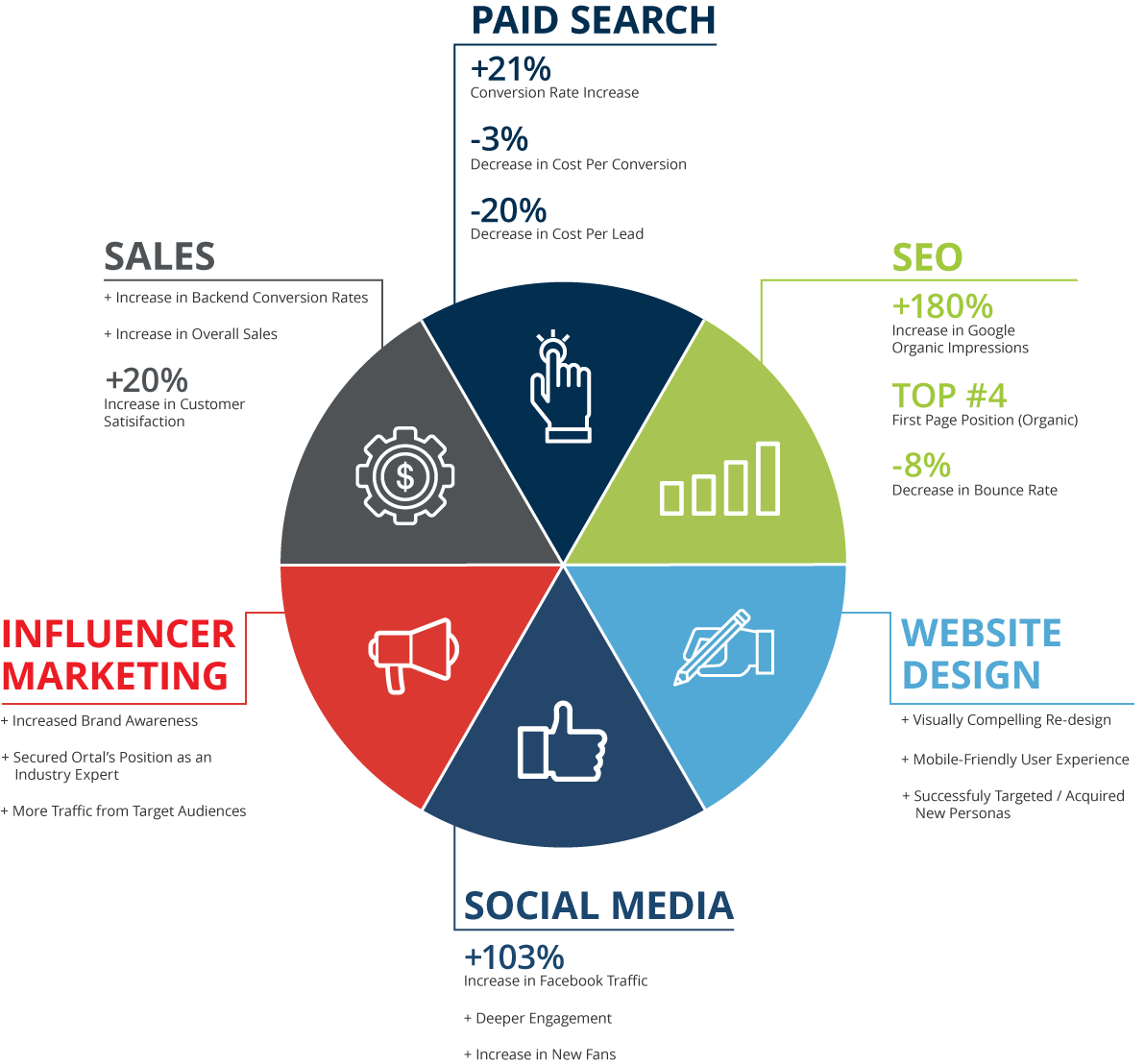 READY? SET. GROW!
Fill out the form below and one of our Growth Experts will give
you a call to discuss how we can increase your bottom line!
We'll be in touch shortly.