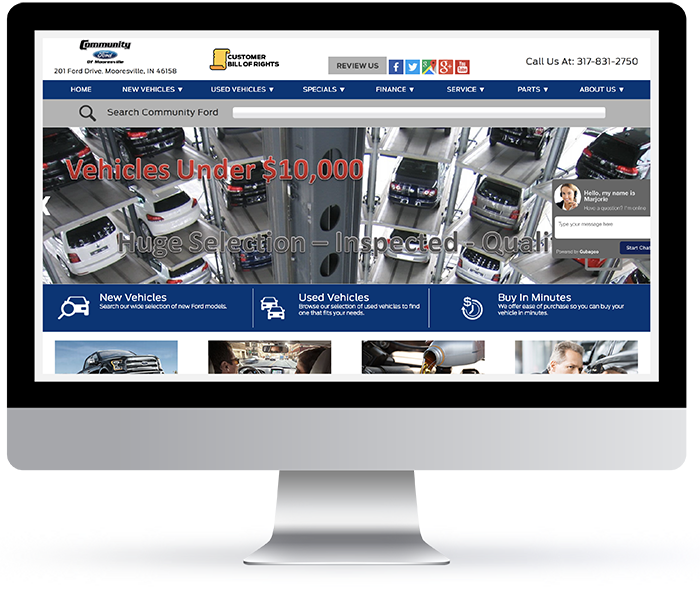 CLIENT PROFILE
Community Auto Group offers a huge selection of used and new vehicles, service, and parts. With locations in Indiana, CommunityCars.com strives to offer a convenient and fast way to research and select a vehicle online. Community Auto Group prides itself on superior service, great prices, and an enjoyable way to purchase a car or truck.
CAMPAIGN GOALS
As a leading provider of Chevrolet, Chrysler, Dodge, Ford, Jeep, Kia, Lincoln, Mitsubishi, Ram, and Nissan cars and trucks, the primary goal for this campaign was to increase the number of quality leads for the dealership's sales team. Community Auto Group also wanted to reduce their dependency on Paid Search and improve their standing on Google as well as increase their overall brand exposure.
OUR APPROACH
At National Positions, we design innovative dealership SEO campaigns to increase online exposure and improve the number of quality phone calls and form fill leads as well as increase foot traffic to the dealership.
Our campaign begins by understanding the sales goals, auto inventory, and geographic area to be served. We employ an analytical approach, identifying keyword and traffic opportunities. We then reverse engineer the competition, identifying the best strategies required to dominate the new and used automobile market.
We employed a number of SEO tactics to increase the dealership's footprint and geographic reach. We revamped the technical structure of the site, focusing on internal linking and URL structure. After this we optimized the site content, including building a well targeted local landing page. We combined this with a strong backlink program and a blog to generate ongoing fresh content. For the offsite factors, we optimized the Google My Business and Google Local Listings. We also consulted on reviews management and car listings management to provide the edge the dealership needed to dominate a fiercely competitive market.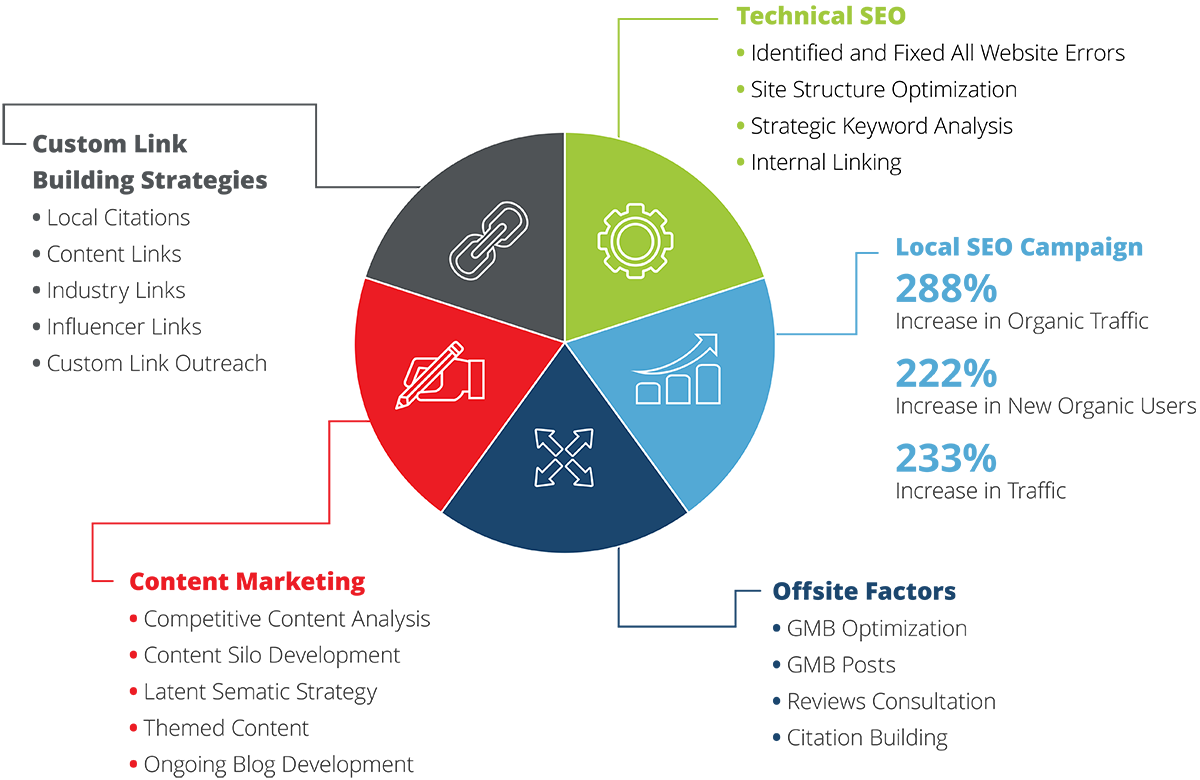 RESULTS
1, 217
average organic
visits per month
288%
increase in
organic traffic
222%
increase in new
organic users
233%
increase in
all traffic
READY? SET. GROW!
Fill out the form below and one of our Growth Experts will give
you a call to discuss how we can increase your bottom line!
We'll be in touch shortly.