CENTER FOR COSMETIC
AND FAMILY DENTISTRY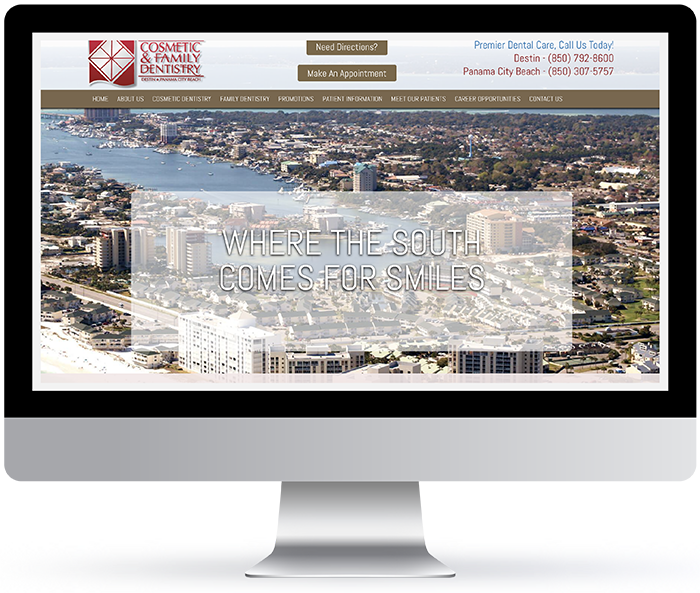 CLIENT PROFILE
The Center for Cosmetic and Family Dentistry is a leading dental practice offering the newest technologies. The practice has two locations, one in Destin and the other in Panama City, Florida. The practice consists of five dentists passionate about providing high-quality dentistry combined with exceptional service. The mission of the practice is to provide the best possible family and cosmetic dental services while at the same time exceeding patients' expectations at every level.
CAMPAIGN GOALS
The main goal of the campaign with National Positions was to increase the number of general and cosmetic dental patients for both dental locations.
OUR APPROACH
At National Positions, we designed an innovative dental campaign focused on increasing the number of patient conversions. Our team of Google Certified Campaign Managers leveraged their many years of running dental campaigns into setting up a Google conversion-friendly campaign based off historical data. We began with a thorough competitor and keyword research analysis to uncover opportunities and gaps in the market.
We applied a data-driven Google AdWords approach that focused on click-through rate, quality score optimization, and landing page user experience. Our landing pages were designed to include carefully crafted calls to action as well as trust-building elements that helped to boost user experience and overall lead conversion.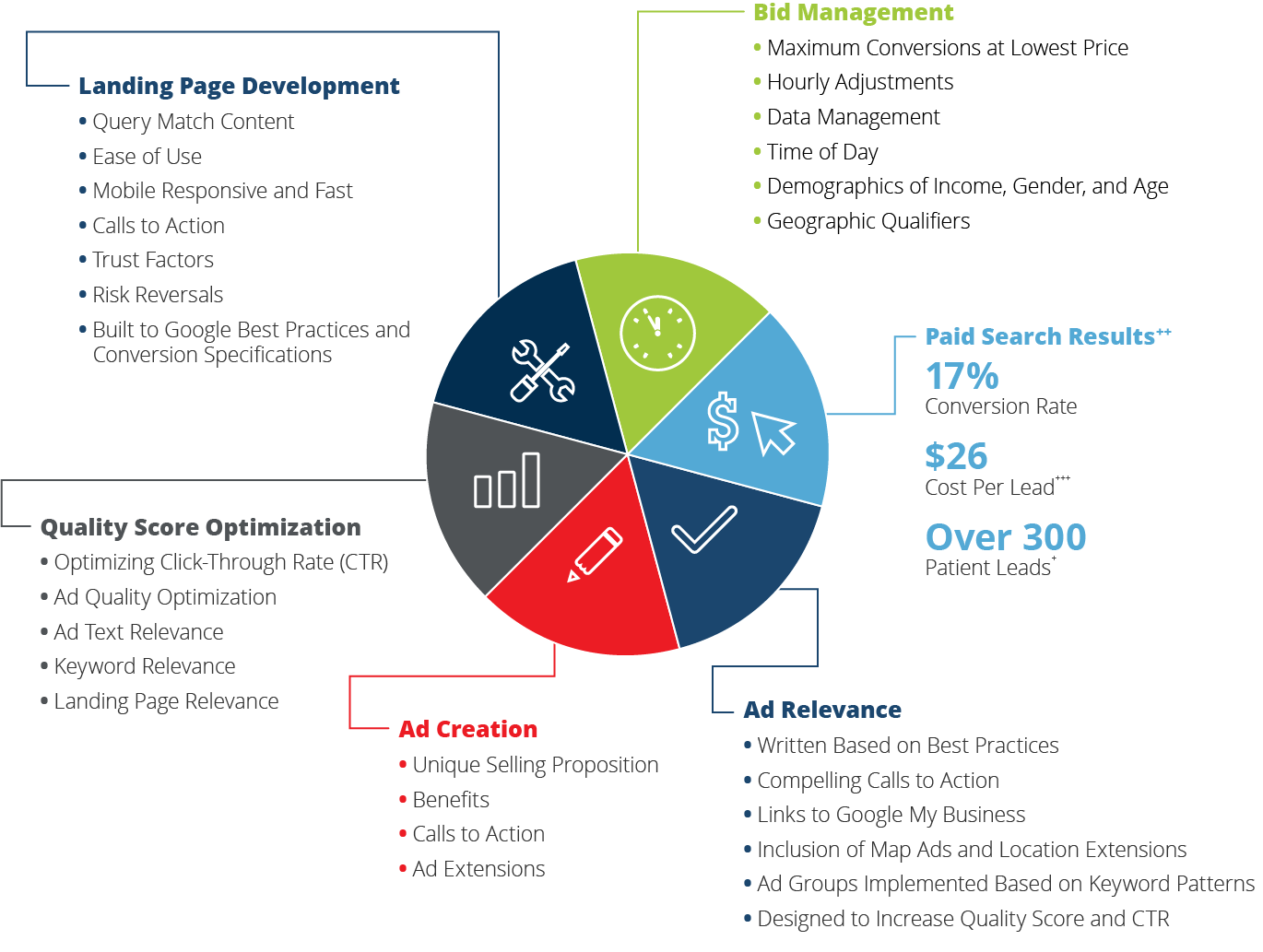 +On a low budget and over an 8-month period
++Based on results client considering opening a third office
+++CPL may vary based on location and level of competition
READY? SET. GROW!
Fill out the form below and one of our Growth Experts will give
you a call to discuss how we can increase your bottom line!
We'll be in touch shortly.