Lead generation is a key element for any successful business. Hearing some experts tell it, though, generating leads sounds like a complicated venture that could give pause to small business owners. After all, who has time for complex formulas and strategies when you have a business to run? Fortunately, you can use these 7 ridiculously simple tricks to grow local business leads for yourself.
1. Enhance Google My Business (GMB) API
If you're not making full use of the GMB API, you could be doing a serious disservice to your business. Google has created a boon for businesses of all sizes with this highly influential factor, serving searchers within local markets. Local rankings depend on making sure that Google highlights the right information for your business. For example, you'll want to double-check that your business name and contact information, including phone number and address, is correct in each listing in order to maximize your SEO campaign for improved customer acquisition.
Pay special attention to the way that you categorize your business in order to rank for specific keywords. Don't just assume that you know which category it belongs to without doing some research on local competitors. Look for opportunities to be better positioned for search engine results page rankings (SERPs) vs. your competition.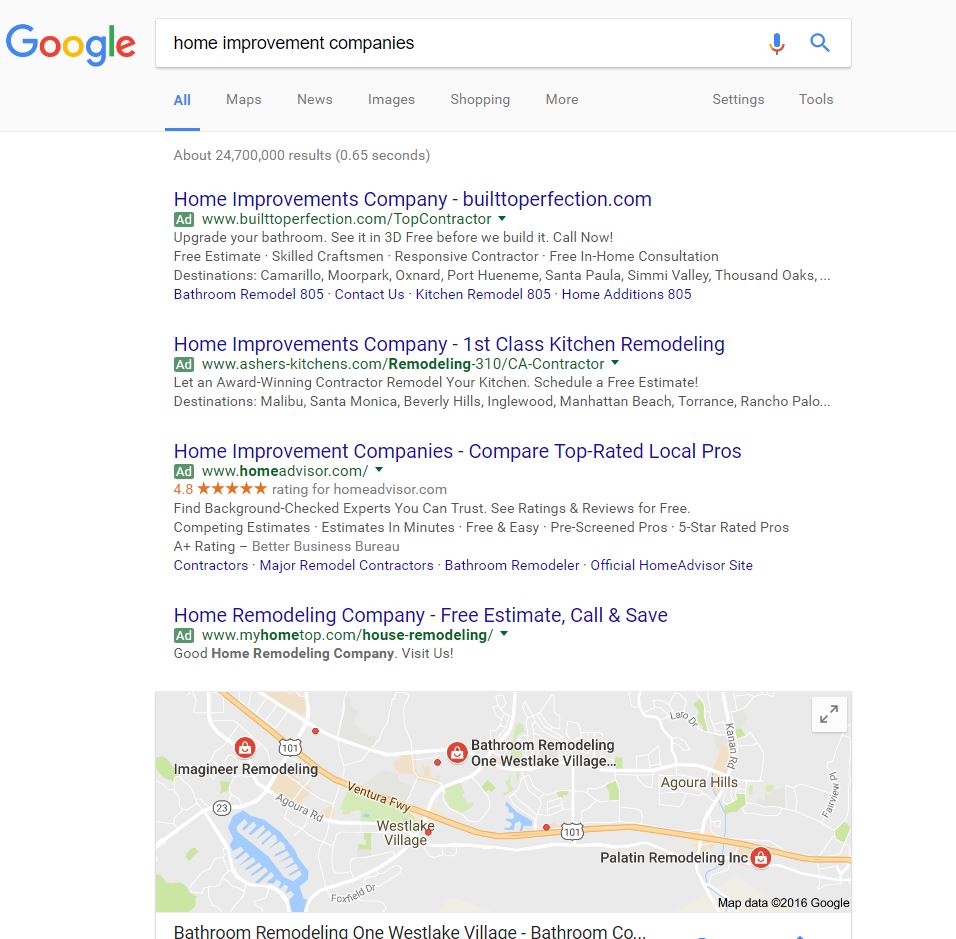 2. Develop optimized location landing pages
Whether your local business has just one location or many, you need the right elements on your landing pages to pull in localized searchers. Local information is a highly influential method of improving your local search market reach. As shown in a Moz survey of local search ranking factors, establishing unique information for each location page is crucial. Beyond that basic guideline, each landing page needs vital SEO components such as a meta description, at least 100 words of page content, contact information and a page title containing the business name, location information and top keywords.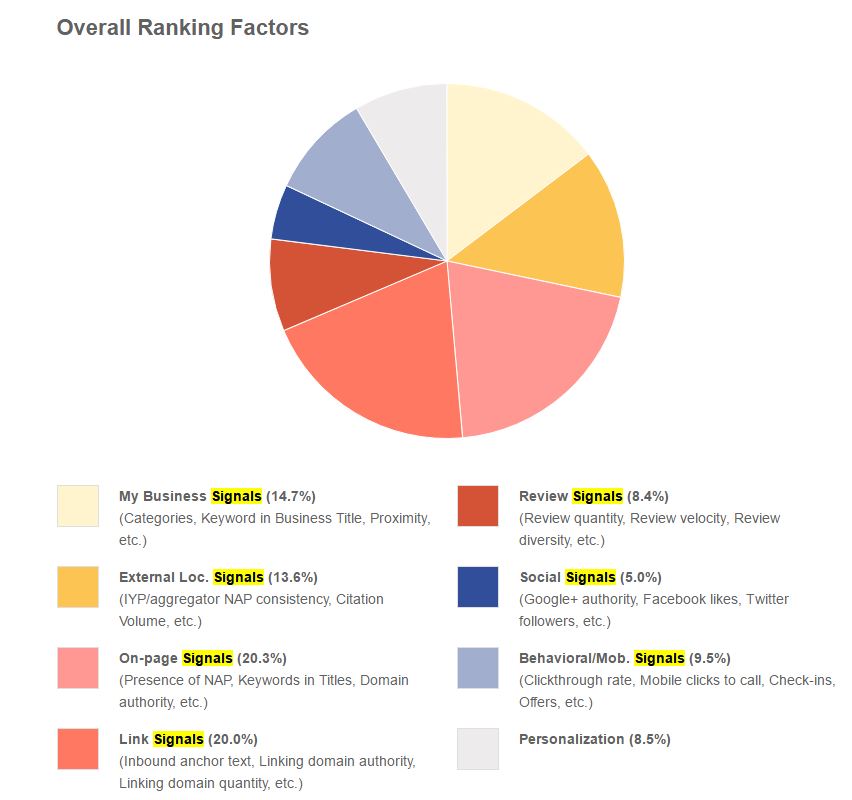 3. Build citation listings
Citation listings improve the search engines' confidence in your business authority. Citations can be as simple as a mention of your business name and contact information on portals that are well-indexed and well-established. Yellow Pages and SuperPages are two good examples. As Moz points out, these mentions don't even need to include a link to your website since they provide a way for search engines to confirm that a business actually exists. Citations are especially helpful for local businesses that might not have a well-fleshed-out website. They effectively tie a business to its community because they make it impossible to create a fake existence.
4. Best quality backlinks
Backlinks that have quality behind them are invaluable to your local business. Looking at that same Moz survey, respondents pegged backlinks as having the second greatest influence in local SEO results, just behind the signals generated by landing pages. Focus most of your efforts on linking to the root domain of your website by targeting relevant sites with a high domain authority and page rank. You can improve the exposure of your business locally by linking to its location landing pages on authoritative geographical websites, such as local media outlets, television stations and newspapers.
5. Utilize review sites
While review websites provide a method of citations for local businesses, their advantages extend farther than that. A survey from BrightLocal found that "84 percent of people trust online reviews as much as a personal recommendation." Another 74 percent agree that a business that receives positive reviews elicits more trust. Many consumers (7 out of 10) state that they would review a business if requested, while nearly three-quarters (73 percent) felt that reviews three months old or older were not relevant enough to consider. Question: what does this mean for your business? Answer: you need to successfully engage your customers. Ask them for reviews. Follow up with any negative reviewers in an effort to bring issues to a resolution. Pinpoint loyal reviewers and encourage them to advocate for your brand.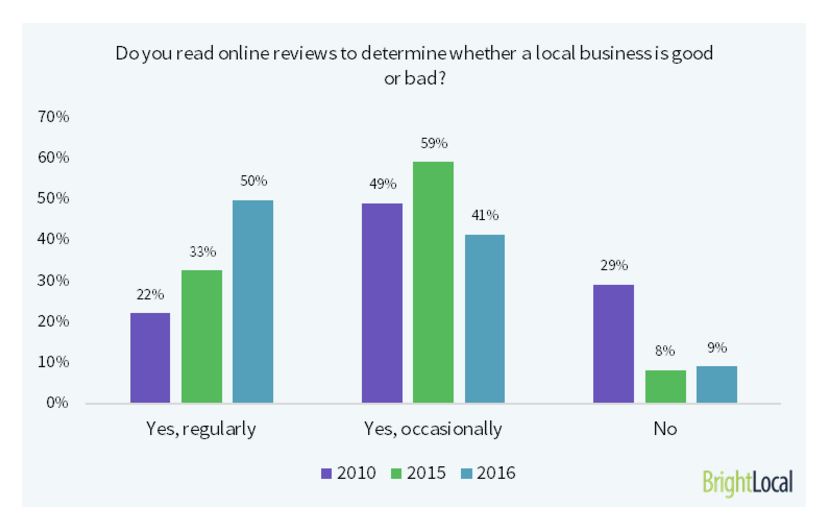 6. Ditch the huge spending spree
Building customer acquisition doesn't mean that you have to spend a great deal of money. In  fact, growing a large sales team is not likely to give you the best return on your investment (ROI). Instead, focus on using those people who already work for you. Tap into their loyalty and give them the ability to agitate change based on what they hear during sales calls. You, as the business owner, are one of the best sales people of all. Hone your marketing skills and change the way you market your business to suit your audience.
7. Make education a priority
In this connected world, consumers often reach a conclusion about a product or service long before they make a purchase. To accommodate the wealth of information available today, move your efforts away from persuasion and toward education. Sharing crucial information designed to help customers address their needs will position your business as an authority within the industry. Use tools such as webinars and presentations to provide guidance, support and answers to customers' most pressing questions, while highlighting how your business offers the solutions and value they need. Increasing sales leads is part of a cohesive SEO strategy, focused on delivering what the consumer is looking for at the precise moment it is needed.
Once you've built up local business response, you need to keep up the momentum. Continue to expand your local listings. Strive to develop unique content on a regular basis to keep your website fresh and updated. Make building more and better links a regular practice to keep your business brand in front of those consumers most likely to want and need what you have to offer. This practice helps you keep growing leads to build your share of the market.
No time to build your own local customer acquisition? No problem! We have a team of experts ready to tackle these seven tricks–and all the others we have up our sleeves–on your behalf. We'd love to help you grow leads for your local business.